TRRS Cable 3ft
Slim Design: Our beveled step-down design creates a secure connection, while the connector heads are thin enough to plug into a smartphone with a protective case installed.
Durable: We bend tested this cable over 5,000 times with no damage to the cable or change in performance. The premium aluminum connectors provide an extra measure of durability.
Gold Plated: Gold plated plugs ensure smooth, corrosion-free connections every time.
Stereo Audio with Microphone
---
TRRS (tip-ring-ring-sleeve) plugs provide four conductors for the ground/return, for transmitting left and right channel audio data, and for transmitting voice data from a microphone.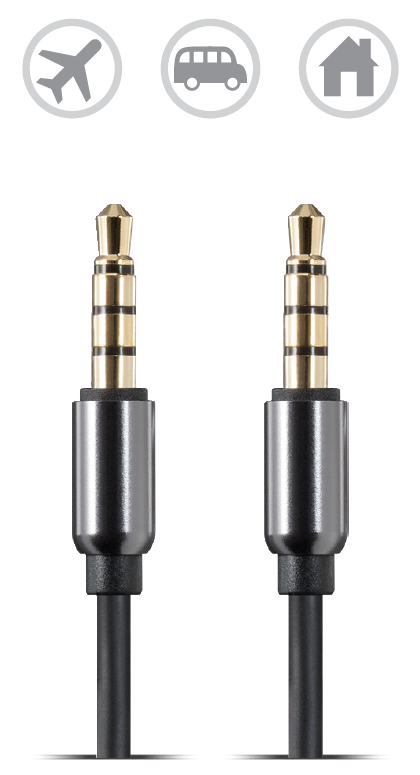 ---
We Also Recommend